2023 Graduate-Professional Student Appreciation Week at KU
Graduate-Professional Student Appreciation Week (GPSAW) celebrates the contributions of graduate students to the mission of the University of Kansas, raising awareness of their efforts in teaching, research, and service to the campus.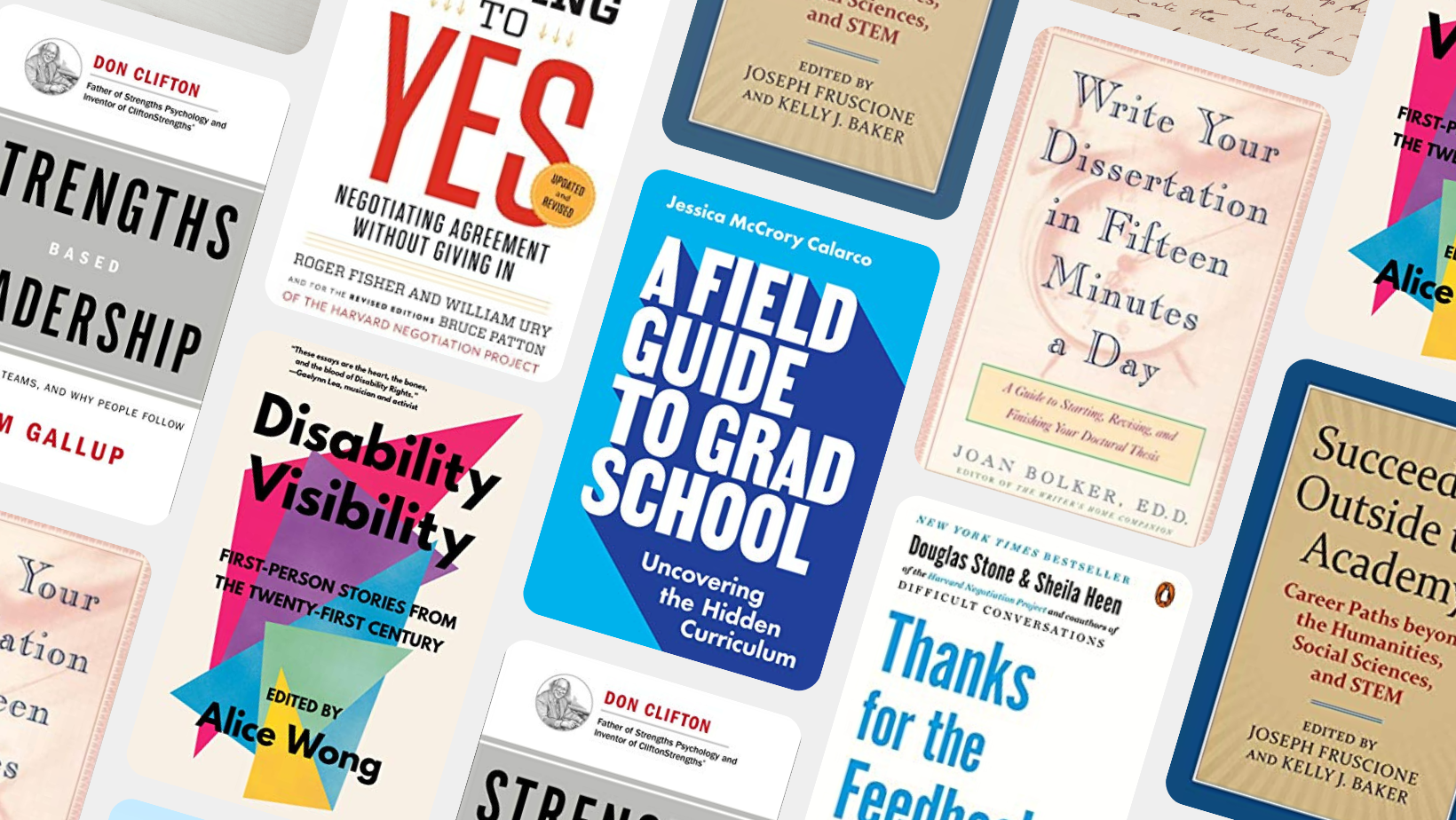 Book Options for Raffle
The books for this year's raffle include several options to support you navigating graduate school, writing your dissertation, and professional development. When filling out the form to enter the raffle, you will have the opportunity to select your preferred books. Raffle winners will receive one of these books while supplies last.

1. A Field Guide to Grad School by Jessica Calarco
2. Writing Your Dissertation in Fifteen Minutes a Day by Joan Bolker
3. Succeeding Outside of the Academy by Fruscione and Baker
4. Thanks for the Feedback by Douglas Stone and Sheila Heen
5. Getting to Yes by Roger Fisher
6. Strengths Based Leadership by Don Clifton
7. How to Be An Anti-Racist by Ibram X. Kendi
8. Disability Visibility by Alice Wong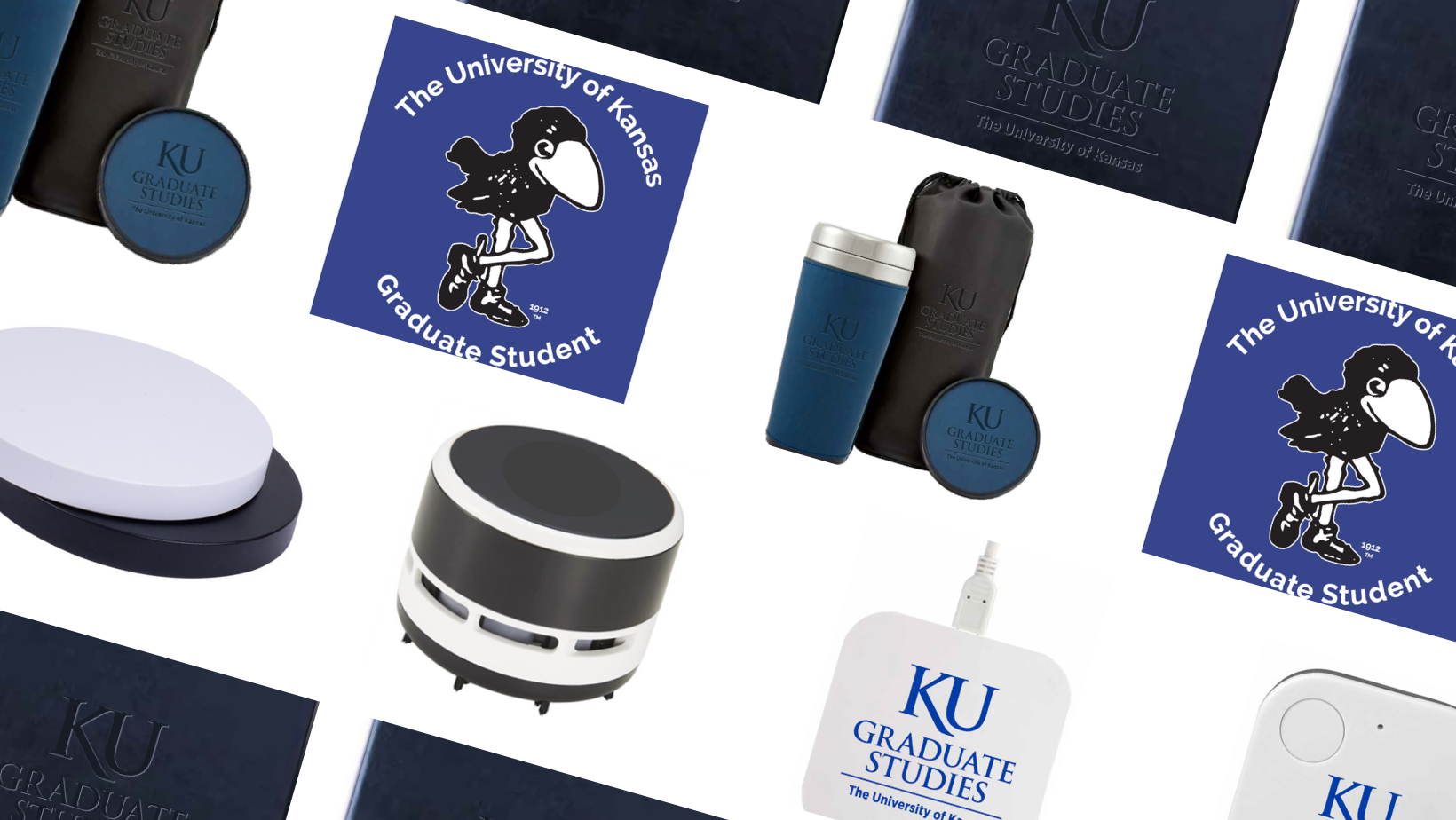 Swag Options for Raffle
When filling out the form to enter the raffle, you will be able to select and rank the swag options based on your preference. We will be giving out swag bundles comprised of 3 of your preferred swag items while supplies last! Your options are:

1. Graduate student t-shirt
2. Journal
3. Coffee mug
4. Wireless charger
5. Bluetooth keyfinder
6. Mini desk vacuum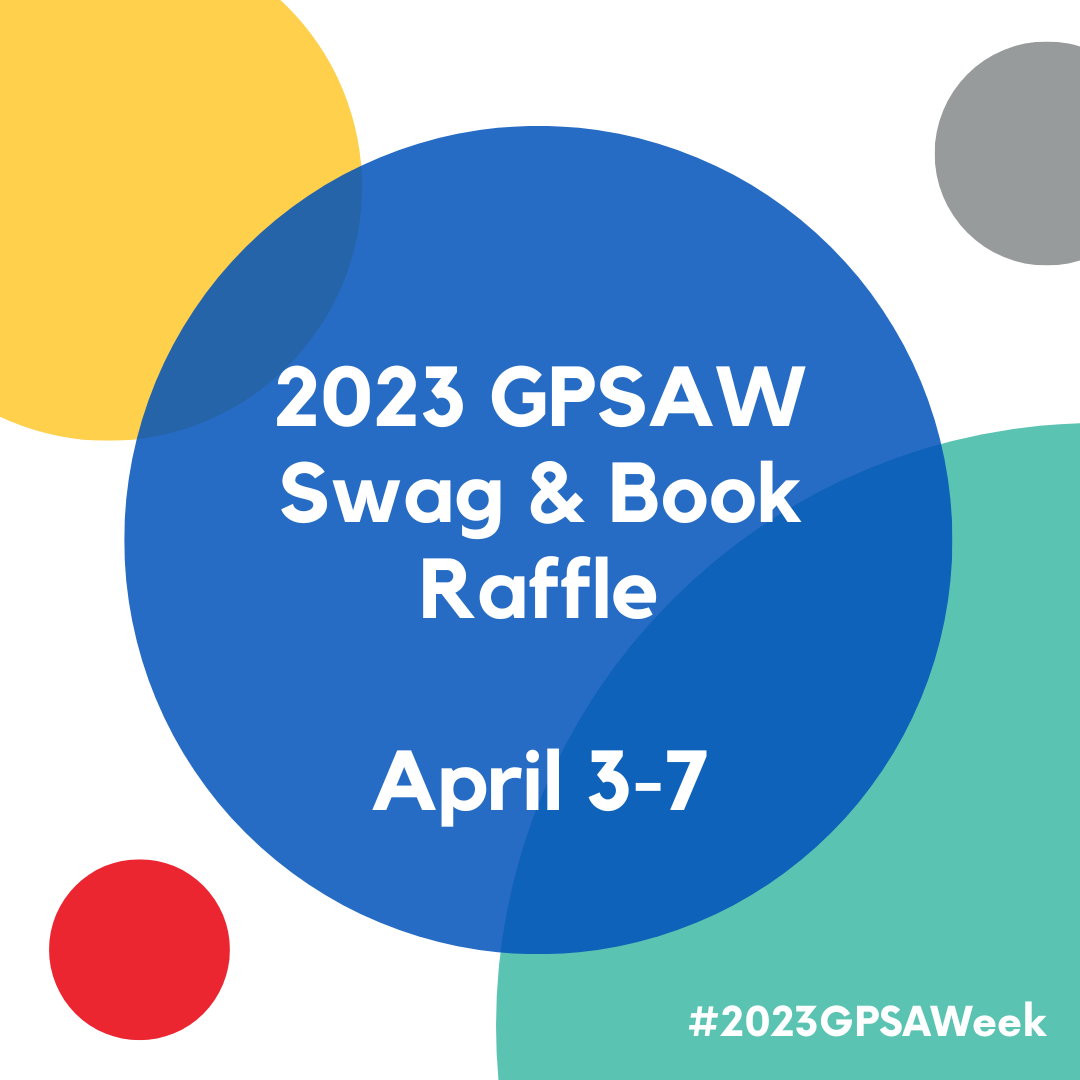 Raffle Winners
Monday, April 3
(1) Annie Ryder | Clinical Child Psychology Program
(2) Srishti Slaria | Economics
(3) Anna Hayes | School of Business

Tuesday, April 4
(1) Arliegh Blakeney | School of Social Welfare
(2) Aubrie Atkinson | Special Education
(3) Olivia Dritsas | School of Social Welfare

Wednesday, April 5
(1) Kyley Burkey | Bioengineering
(2) Sreehari Suresh Babu | Mathematics
(3) Elise Sarasin | Special Education

Thursday, April 6
(1) Christian Holt | English
(2) Tsun-Ai Lee | Music Therapy
(3) Lexi Simar | Bioengineering

Friday, April 7
(1) Emily Elder | Geology
(2) Kathleen Gerber | Journalism & Mass Communications
(3) Jenna Lenherr | Speech-Language Pathology

Time & Writing Management Workshop
Join Dr. Nicole Reiz, Director of Professional Development and Dr. Samantha Demmerle, Assistant Director for Graduate Writing and Support for a workshop on time and writing management tips and techniques to help you manage tasks and projects, as well as learn about resources to help you make progress on your writing.

Date: Tuesday, April 4
Time: 3:30 - 4:30 p.m. CST
Venue: Zoom
*Registration required to access Zoom link.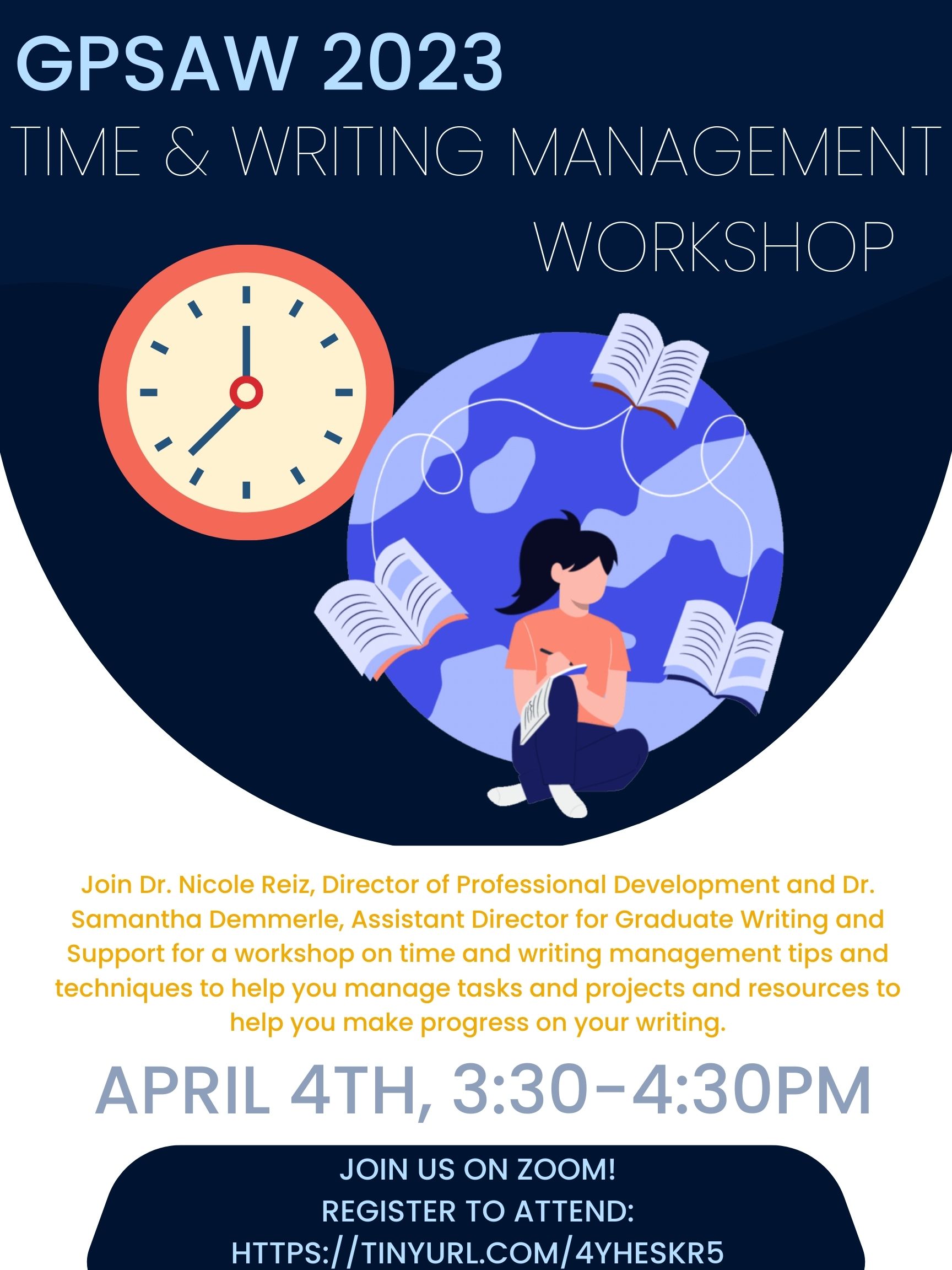 Graduate Student Highlights
Graduate students provide intellect, industry and inspiration for the cutting-edge research that's at the heart of the University of Kansas. They are also teachers and mentors for undergraduates. Furthermore, they serve our university in leadership roles and are members of our local communities. Join us in recognizing some of our graduate students that excel in these areas!
7 DAY CALENDAR | EVENTS FOR GRADUATE STUDENTS